Accomodation
You can easily find the most suitable accommodation – there is a wide range of wellness and premium hotels you can choose from
Having a holiday during dental treatment
1
a paradise for tourists
Our dentistry is situated in Hévíz, in one of the largest therapeutic – wellness and touristic centers of Hungary. This is where Europe's largest natural thermal lake, the Hévíz Lake lies.
2
A wide choice of hotels
We can satisfy individual needs as well: besides 4-5 star hotels, smaller hotels with a familiar atmosphere, we can offer premium apartments as well.
3
Going to the beach at Lake Balaton
The lake is situated next to Hévíz – an ideal destination for water sports lovers and also for those who like active leisure activities (cycling, hiking, hunting) and are also interested in gastronomy.
4
Cultural activities
Keszthely – the capital of the Balaton region – is just 8 km away. This small town is famous for its beaches and cultural programs: 14 museums and the famous Festetics Stately Home is awaiting the tourists.
5
Accomodation
We can help you find and book the most suitable accommodation and save you a lot of time and energy in this way.
6
Transfer
To give you the highest comfort, we can offer a transfer between Hévíz-Vienna/Budapest Airports or even between accommodation-our dental clinic.
Please ask for our price offers!
Our special offers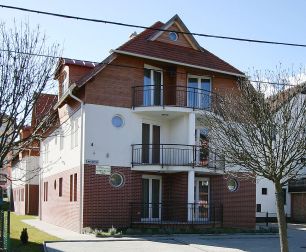 Centrum Apartment
Hévíz
Centrum Apartment
In the heart of the most famous Hungarian Resort areas located near the Hungarian Sea (The Balaton) we have apartments available for rent. The rental properties are located in the middle of the resort City of Heviz. The building is within leisurely walking distance from health/SPA/and Hot Springs.
Our apartment complex having the following dimensions, studio apartment for double occupancy, apartments for two plus two guest, and apartments with two bedroom for four plus two guests. The Apartments are immediately available for rent. All of the apartments are with balconies, kitchens, baths, individual heating and private parking for the our guests.
Even though our apartments are located in the heart of Heviz, it's considered a most beautiful and quiet Resort Complex.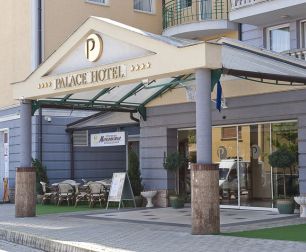 Hévíz
With its distinguished look Palace Hotel Hévíz emerges from the picturesque surroundings of the Hévíz Thermal Lake which is renowned for its magnificent, curative water. It is situated in the pedestrian street of the town, just within 200 meters from the thermal lake. Our hotel offers 165 non-smoking, individually furnished, spacious rooms and apartments for guests seeking recreation and relaxation.
Experienced, flexible and friendly staff with personalized service is ready to meet all your needs.